 Immediately Improve the Cost, Quality and Effectiveness of Your Local Marketing. Improve the cost, quality and effectiveness of your local marketing programs today.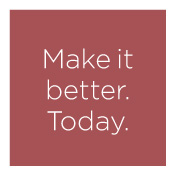 With over 25 years experience in full-funnel, locally-optimized advertising, we're confident in our expertise. Let us prove ourselves and we'll fund $1500 toward your first campaign.*
E3 is a local marketing agency that believes return on ad spend has little to do with big ideas and everything to do with good decision making. We deliver locally planned and optimized campaigns into specific markets for advertising teams limited by resources and anxious for growth.

No Agency Contracts Tied to Budget, Term or Exclusivity
High Value Partner
Accountable
Great with Local Budgets
Works Well with Other Agencies

Local Planning Guidance Included with Media Placement
Local Recommendations
Database Profiling
Scoring the Local Geography
Locally Optimized Campaigns

Production to Existing Assets Included with Media Placement
Resize, Reshape Existing Creative
Experienced Creative Team
Ensure Brand Consistency
Simplified Order Administration